Skip to Content
About Integrity Auto
Integrity Auto Sales offers dozens of cars, trucks, and SUVs made by the industry's top brands like Subaru, Chevrolet, Ford, Honda, and Toyota. We are a full-service center with reasonable labor rates and experienced technicians! With Greg having more than 35 years of dealership experience and Marcy having more than 10 years of experience at Integrity, they are confident in Integrity Auto's ability to meet any and all types of automotive needs.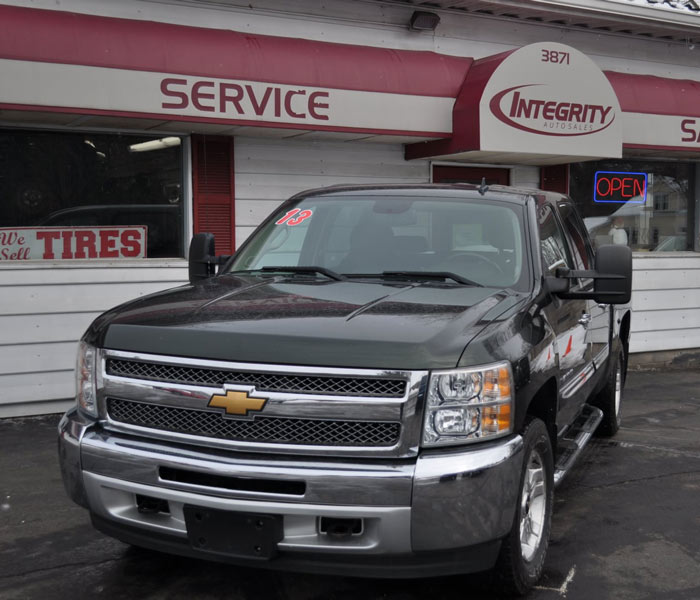 Serving the Palmyra, NY Area Since 2012
Since the opening of our dealership in 2012, we've worked tirelessly to ensure that every customer who walks through our doors is treated with the utmost respect as they peruse our selection of fine automobiles. We welcome you to come to see our lot of "previously-enjoyed" vehicles. A member of our staff will be happy to address your questions or concerns regarding any of our vehicles. Call or stop by today to learn more about our current selection of stylish vehicles or to schedule a service appointment!
What Our Customers Are Saying
I will never buy from another dealership! The entire buying process was wonderful, and every person you meet, from the owners to the service team, is friendly, courteous, and welcoming! The name is the truth, too. You'll be hard pressed to find a more honest dealer. It's like buying a car from family. We LOVE Integrity Auto!
Great people to deal with...I sell cars at another dealership and my wife and I just purchased a vehicle from Greg at Integrity, it was definitely a wonderful experience.
Greg and his Crew run a top-notch operation!
Contact Us Today for More Information