Skip to Content
Auto Repairs in Wayne County, NY
We are proud of our unmatched reputation for skilled and honest auto repairs. Our customers know they can trust Integrity Auto with all their automotive needs because our track record speaks for itself – and we've done so since 2012. Many of our customers say they will never take their vehicle to another service center because they know we always solve problems for a fair rate and without suggesting unnecessary repairs. For the best experience in the region, place your trust in our experienced team.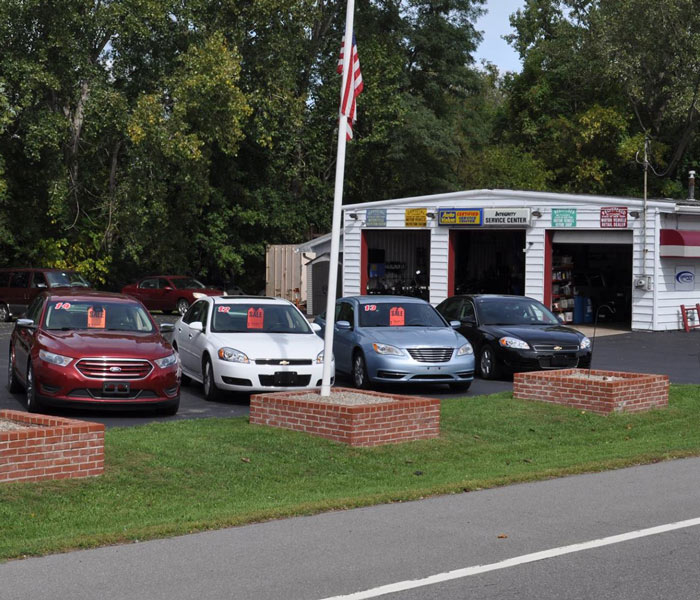 Quality Services With Reasonable Labor Rates
We can handle most repairs needed – including complicated motor and transmission repairs. Each of our technicians has years of experience and is committed to getting your vehicle back on the road. We use state-of-the-art equipment to diagnose problems and knowledge to implement solutions. We can also figure out why your check engine light is on – bring your vehicle to see us!
Just a Few of the Services We Can Perform
Inspections
We perform New York-required inspections on all cars, trucks, motorcycles, campers, and trailers, ensuring your vehicle stays road legal.
Tire Sales
We offer used options if you need new tires on a budget. If you want tires, we offer various brands and types. Call us with your tire size, and we can prepare an estimate for you.
Oil Changes
Oil changes are one of the most important vehicle maintenance tasks. We know how to perform them quickly, ensuring it is a breeze.
Brakes
If you're noticing squealing or scrunching noises when you brake, chances are you need new brakes. We can help with that.
Mufflers & Exhausts
Your car, truck, or SUV should run as quietly as possible. We can repair or replace your exhaust or muffler if you're having trouble with your exhaust or muffler.
Engine Repairs
Nobody wants to deal with engine failure. But if you have a problem, you'll want to trust a shop offering low labor rates and quality work.
Air Conditioning Services
We can repair your air conditioning quickly and effectively. Our certified technicians can work on all makes and models.
Radiators
Radiator repair requires specialized knowledge, and our technicians have what they need to do the job. Bring your vehicle to our shop today.
We'll Treat You Like Family & Take Care of Your Auto Needs
We take great pride in our ability to get the job done, and our past work speaks for itself. So do our customers. Over the years, they have thanked us for making the repair process easy and trustworthy. In return for their business, we treat them like family. We can't wait to welcome you and take care of all your auto needs.
Contact Us Today for More Information